800 aniversario de Alfonso X El Sabio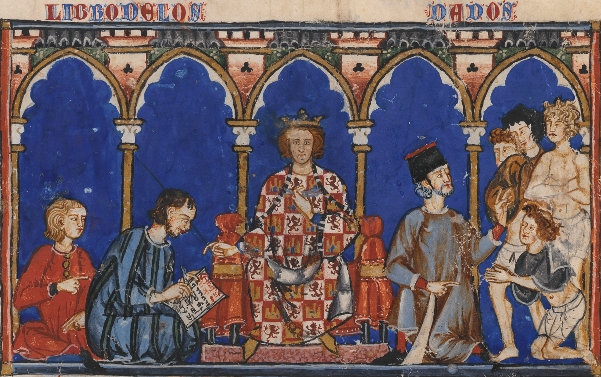 Patrimonio Nacional continua las celebraciones por el 800 Aniversario de Alfonso X El sabio con una representacion teatral del auto sacramental "Dadas Sejan Loores" de las "Cantigas de Santa Maria" en el Patio de Carruajes de Monasterio del Escorial. Disfrutando de entrada libre hasta completar aforo.
Como parte de estas celebraciones ha liberado digitalmente dos de los libros que residen el Monasterio de el Escorial, para que el publico tenga acceso libre a estos códices.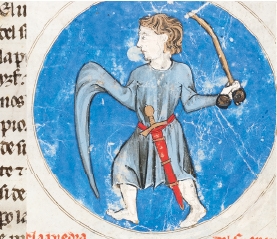 Parchment as a medium for conveying knowledge.
For the last fifteen years Scriptorium has been publishing high quality facsimiles using the best paper supports existing. It has even made special production runs of what is known as "pergamenata" paper, which is used, after humidification and later wrinkling treatments, to get a look similar to the natural parchment that was for years the support used in preparing ancient manuscripts. Using any type of paper-based support, natural parchment's own characteristics, such as durability, feel, texture, smell, as well as its uniformity and natural beauty itself, were quite understandably impossible to imitate.
In the last fifteen years, spurred on by our most demanding customers, Scriptorium has for this reason devoted hours, days, months, and in fact several years to attempting to achieve what was at first a dream shared with our keenest followers: recovering the ancient wisdom of the work that was done for centuries by illuminators, copiers and scribes with their patient know-how and painstaking labours to give life to illuminated manuscripts. After making such a huge effort, today at Scriptorium we wish to share with our most enthusiastic friends and customers the great satisfaction that we feel on seeing our works made with craftsman techniques, using genuine natural parchment as sole support, just as our predecessors did so long ago.
Thank you all for your backing and continuing encouragement displayed over these hard and complicated years for all of us, not forgetting the special mention for the entire team of craftsmen responsible for what was once a presumptuous dream, and is now a genuine reality.
Our aim was to satisfy the strictest demands with the greatest enthusiasm and passion, and go on sharing our following projects with all of you.