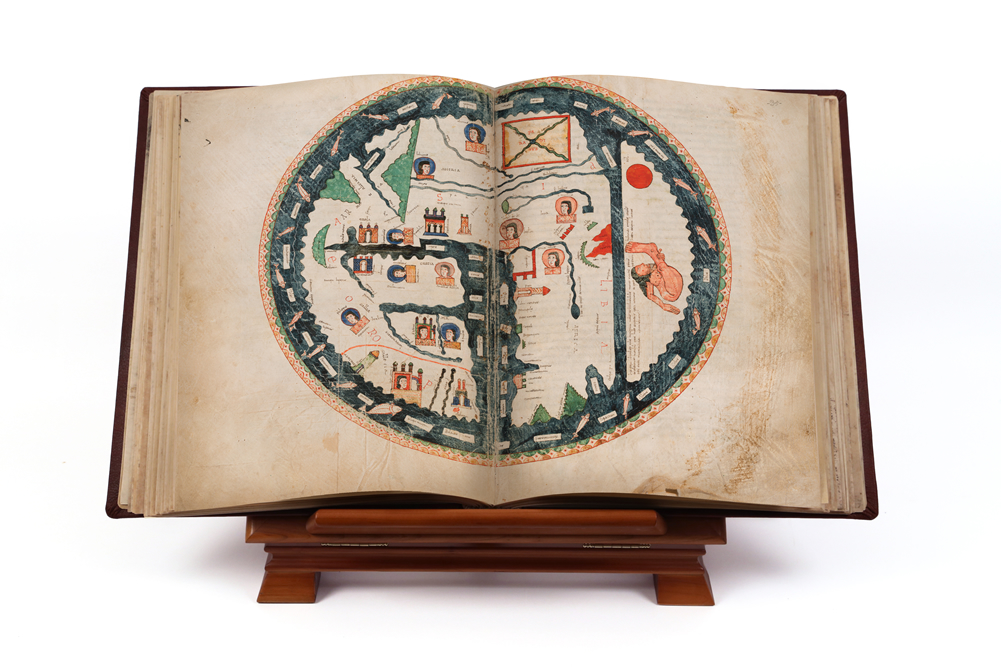 Edition on Natural Parchment

Single and exclusive edition of 390 copies, numbered and certified by a notary, with it also being certified by a notary that only natural parchment was used in the preparation process.

Burgo de Osma. Spain.
FIRST HISPANIC ROMANESQUE BEATUS AND MASTERPIECE OF ROMANESQUE ART.
The codex of the Apocalypse of Beatus of Liébana, now kept in the Historical Diocesan Archive of El Burgo de Osma Cathedral, considered to be one of the most important Beati currently known for several reasons; this is the first known Hispanic Romanesque Beatus, today a masterpiece of international Romanesque art. As one of the most creative in respect of the traditional iconography; the Beatus of El Burgo de Osma is one of the best preserved of the first two original editions of the Beatus.
FURTHER INFORMATION: