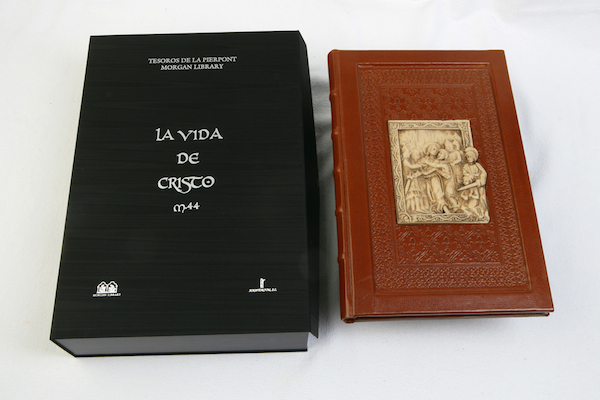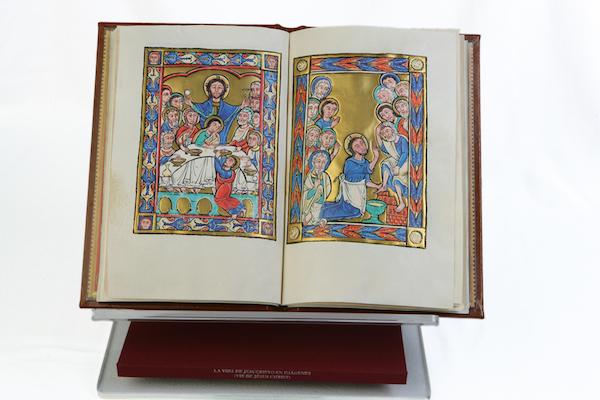 A single and exclusive edition of 250 copies, numbered and certified by a notary,
La vida de Cristo.
XII CENTURY.
Manuscript M. 44. Ms. Collection of the Pierpont Morgan Library, New York.
EDITION SOLD OUT
Belonged to Saint Martial of Limoges. A unique codex in its genre, only pictures of the life of Christ.
Illustrations with similarities to the oldest stained glass windows of Chartres Cathedral.
Study book written by the Professor of Art History of Valencia University, Mr Juan A. Vicente García Marsilla.
First and only edition made with "Natural lambskin parchment".